Preventing a recurring infestation of bedbugs can be difficult, but there are many steps you can take. Here's how to avoid having them return!
Outline:
To Keep Bed Bugs Away, Use Sprays
Take Extra Care While Traveling
By Replacing Old Furniture And Bedding Regularly, You Can Keep Bed Bugs From Returning
When You Get Home, Put Your Clothes In The Plastic bag
Tape Around Known Entry Places
Vacuum Regularly
Take A Help Of Heat Treatments
Take Advantage Of The Expert Help Available
Bed bugs are a menace to society. They have been known to infest houses and hotel rooms, making it hard for people to get a good night's sleep. That can be an even bigger problem for those who suffer from anxiety or insomnia.
Fortunately, there are many steps you can take to prevent bedbugs from returning! Let's explore 5 of them below:
To Keep Bed Bugs Away, Use Sprays
Using sprays to keep bed bugs away is one of the most straightforward methods. The chemicals in these products are toxic to bedbugs, but they will not hurt you or your family if you are allergic to odors.
If possible, use a spray that includes both permethrin and DEET since research has shown that this combination kills adult insects on contact within seconds.
Suppose you don't want any pesticide in your house; many more environmentally friendly options to consider! Avoiding bed bug infestations is best, but if you must take the risk, there are some things to think about.
Take Extra Care While Traveling
If you're going to a hotel for one night and don't want to bring home any bedbugs with you, a portable mattress cover is your best bet. These covers are frequently available with zippers and straps that make them simple to attach around any size mattress without much effort!
Although this sounds ideal, it may not be appropriate for everyone. Furthermore, more than one individual in your house will require the same protection because they are all sleeping on the same bed; if you want an extra cover for a different bed in your home, bring it with you.
Unfortunately, these covers only last a short time and may not always keep future infestations at bay since they are easily ripped or shredded.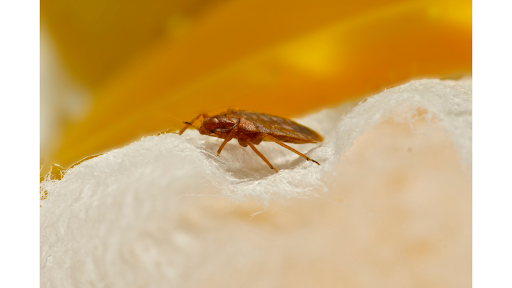 By Replacing Old Furniture And Bedding Regularly, You Can Keep Bed Bugs From Returning
If you're searching for a method to keep bedbugs from returning, there's no better option than to replace your old furniture on a regular basis. Because the new mattress design makes it more difficult for bugs to hide within, they are well worth the additional money.
Meanwhile, more resistant materials have been incorporated into new sofas, making it more difficult for bugs to attach themselves. It's a win-win situation since replacing old furniture might help you eliminate any present infestation!
When You Get Home, Put Your Clothes In The Plastic bag
If you're returning from a trip and have been in any place where bed bugs might be present, it's essential to take some preventative measures.
Please put all of your clothes in a plastic bag and seal it tightly shut when you get home. That will help keep the bugs from getting on your furniture or crawling into your luggage!
Vacuuming your luggage before bringing it inside is also a good idea if eggs were laid while you were away.
Tape Around Known Entry Places
Bedbugs can enter a house in a variety of ways, one of which is via doorways and windows' cracks and gaps.
If you have identified any potential entry points, it's a good idea to seal them off with some tape. It's also an effective barrier against pests entering and developing eggs! Although this may seem like an inconvenience, it's worth it if it means that you won't have to deal with another infestation.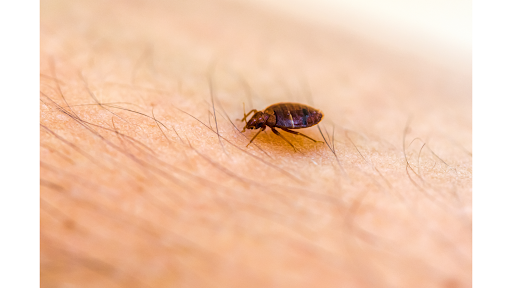 Vacuum Regularly
The best way to prevent an infestation, including bedbugs, is to vacuum regularly.
Not only will this help to get rid of any bugs that may be present, but it will also eliminate their eggs. You can significantly reduce the chances of an infestation happening by doing this regularly!
After vacuuming, check the vacuum bag and remove it if necessary. Bed bugs have no way of surviving long once they've been eradicated.
The Help Of Heat Treatment
The most successful approach to get rid of bed bugs is through heat treatment. The process entails raising the temperature where the bugs are spotted to a level that kills them instantly.
Although this approach can be expensive, it's often the most successful way to get rid of a bed bug infestation!
Ensure that you choose a company with the necessary experience before deciding on this method.
Take Advantage Of The Expert Help Available
Bed bugs may not be as uncommon as you think. They eat human blood, making them difficult to detect. To prevent an infestation from spreading in your house or office, contact Hero Pest Control right now for professional assistance on how to handle the situation.
We have years of expertise dealing with all varieties of pest issues, from ants to termites, so you can trust us when we say that whatever you've been doing about it previously is no longer effective! Our clients also compliment us on our affordable prices and 100% satisfaction guarantee, so what should you do now? Call Hero Pest Control immediately or visit our website today!